MISSION:
TO OPEN UP SPACE FOR AS MANY AS POSSIBLE FREE BLUE BIRDS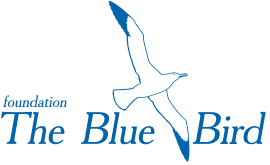 FROM THE CONSTRUCTIVE ACT OF THE BLUE BIRD FOUNDATION
The objectives of the Foundation are: 
1. Promoting intellectual development, spiritual awareness and personal development of an individual;
2. Promoting intellectual development, spiritual awareness and personal development of a group of individuals;
3. Support and implement the interaction between groups of individuals – a different approach, attitude and communication;
4. Support efforts to implement activities for prevention, screening, early detection and prevention of social and personal problems.
5. Establishment of specialized voluntary centers for communication, informational and preventive support;
6. Taking care of wild, domestic or homeless animals and birds, plants and the landscape on the territory of Bulgaria;
7. Support efforts to conserve global and Bulgarian cultural heritage;
8. Making efforts for better awareness of the target groups of the Foundation.
To achieve these goals the Foundation:
1. Cooperates with organizations, institutions and individuals at home and abroad;
2. Organizes seminars, conferences, groups, lectures and talks, public campaigns and other national and international events on general and specific issues in field of the objectives of the Foundation, conducts educational campaigns, training;
3. Publishes materials in the fields of the activities;
4. Establishes and maintains publicly accessible data array and a library of specialized literature, summarizing the Bulgarian and foreign experience;
5. Conducts, commissions and supports projects and research in the field of science, culture and art;
6. Carries out charity activities;
7. Organizes various charity events and activities, the raised funds from which are used for financing and supporting the key objectives and programs of the Foundation;
8. Creates a work center in Sofia, representative offices in the 28 regional cities in the country and a Recreational Center on a spot of the territory of Bulgaria with suitable climatic conditions.
FIELDS OF WORK
1. The Blue Bird Foundation works intensively with youths of 15-18 years of age who now enter the active phase of their lives and need support in order to develop and realize their talent, inner gifts, ideas and energy.
2. For the young people aged between 18 and 25 years,  the Foundation develops projects and initiatives for educational campaigns, university and high school students exchange, discovering talents, and encouraging their personal development.
3. The Blue Bird Foundation has set an objective to establish a Center in Sofia with the intention to work with people actively involved in business and community activities.
4. The Blue Bird Foundation works to establish a center, called Garden of life, designed for active rest and recreation. A place for meeting people with various experience, professional experience, age and interests from all over the world.