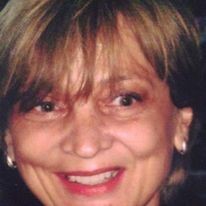 Iveta Hristova
Freelance translator with English language
Iveta Hristova graduated from the University of Architecture, Civil Engineering and Geodesy  with a degree in road construction. She worked for many years as a designer. In 1990 she graduated from the Department of English Philology at Sofia University with pedagogical qualification and for more than 15 years worked as an English language teacher and taught courses at the Centre for Postgraduate Qualification at the Ministry of Economy and later at AVO Language School.
In the meantime, she was a freelance translator at Bard Publishing House.
From 2008 to 2010 Iveta worked as an office manager and translator at the Greek construction company Terna in the construction of The Mall complex on Tsarigradsko Shosse Blvd. and subsequently at Ikea.
From 2011 to 2013, she was a translator for GBS in Kosovo, Pristina, during the construction of the Palace of Justice project.
From 2014 to 2016 she was an employee of Egis Bulgaria – company for consultancy and engineering services, a subsidiary of Egis Holding (France) as a coordinator and translator of project "Rehabilitation of the Railway line Sofia – Plovdiv".
Thanks to her technical education and excellent command of English, Iveta Hristova is specialized in translations from and into English of all types of technical design documentation and documents for participation in tenders in the field of construction.
Since 2008 she has been working as a freelance translator at Bookriders translation agency, translating all kinds of personal and company documents, certificates, contracts, etc..
Contacts:
Email: iveta@thebluebird.org
Mobile: (+359) 899309138